When the afternoon bell rings out at Raleigh's Broughton High School, some students shift gears for arts or athletic practice. Just across St. Mary's Street, you will find youth connecting with mentors at the WELL, a learning resource center. Recently a group of Wooten staff paid a visit there to help with facility improvements.

Betsey McFarland, Executive Director at the WELL, set the stage by sharing background on the center's holistic approach. Many of the students taking part in programs there are among the first in their family to be college-bound.

"Our team is grateful for the opportunity to meet our neighbors at the WELL and pitch in," said Thomas Madre, a CAD designer and Wooten's community engagement lead. "We thank Activate Good for pairing us with an organization that invests in young minds to ready them for success in the classroom and beyond."

With a clear understanding of the purpose of the space, Wooten's team of 10 split up to tackle several tasks including retiling, painting, and cleaning.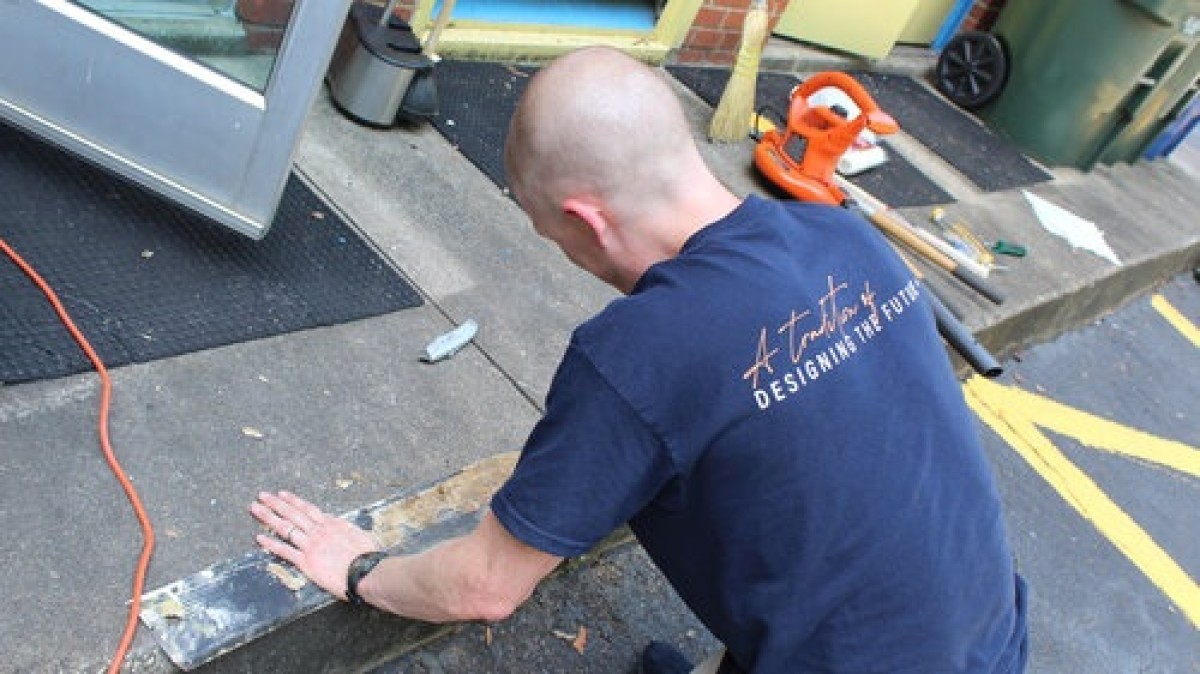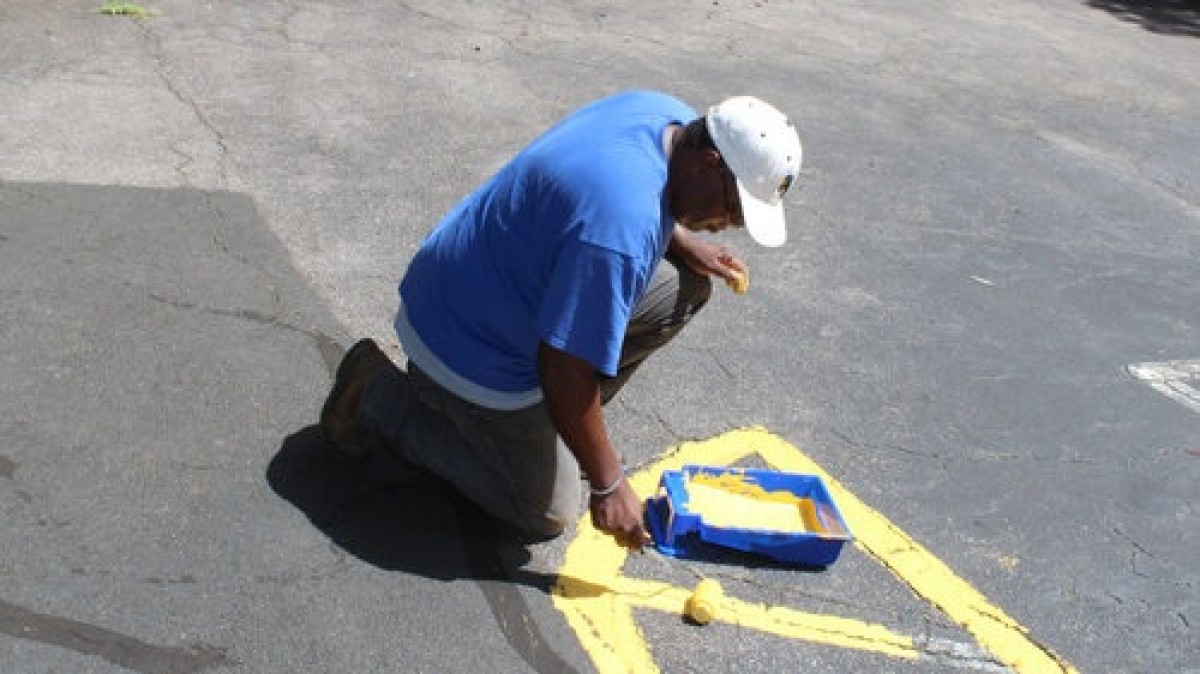 "It felt good to roll up our sleeves and support the work Betsey and her team are doing," said Katie Hiltbold, Wooten's proposal coordinator. "They are there for these students day in and day out, so we are glad our board saw fit to let us spend an afternoon giving back."
McFarland tag-teamed with Wooten engineer David Bennett and President Gary Hartong to get the power washer and lawn mower cranked up to spruce up the grounds."
The front sidewalks look terrific. Hedges got trimmed and best of all the parking lot has fresh stripes front and back," McFarland said. "Tom and Ben got the bathroom retiled; our steep back stairs have red tape to make them more visible, and our two student bathrooms have fresh coats of paint. All in all, a fabulous day!"
The Wade Edwards Learning Lab, known as the WELL, was founded in 1996 to honor a Broughton student whose promising life ended too soon. Today the center's focus on access to technology continues Wade's desire to level the playing field for all.
"The WELL helps kids realize their unique potential," said Eric Olsen, a senior engineer and construction administrator with Wooten. "It is a wonderful thing to see the next generation prepared to take advantage of the opportunities in front of them in every phase of life."
Since 1936 Wooten has partnered with local leaders on community infrastructure projects across the Carolinas. Over the last 25 years Wooten has been the engineering firm of record for 43 new schools in Wake County.