The project took off as a result of the City's 2006 Master Plan recommendation of a complete transformation of Center Street to address functional, aesthetic, safety, scale and also aging infrastructure. In 2011, the City set out to re-envision one block of Center Street at a cost of $2.38 million. Due, at least in part, to this demonstration of commitment by the City's leaders, along with a "Complete Street" design concept, the USDOT awarded Goldsboro a $10 million TIGER grant in 2013, a portion of which was earmarked to build three more blocks of the streetscape project. Phase II took the downtown to an entirely new level, installing three round-a-bouts, public art, a 12-foot granite fountain, bike lanes, extra wide sidewalks, mid-block crosswalks, underground utilities, Wi-Fi, music, game tables, shade trees and more green and pedestrian space than the street had ever seen.

Landscape Architect Allison Platt & Associates led the Master Planning effort in 2006, as well as the first phase of the streetscape project, and in 2013 with the award of the TIGER grant, partnered with The Wooten Company to ensure that Phase II continued to balance vehicular movement and infrastructure, while still providing aesthetic appeal to the street.

During Phase II, the focus on coordination was brought to an even higher level, as under the new pavement, brick pavers and grassy medians, water lines were replaced or rehabilitated and storm drainage systems were redesigned, and at the street level the traffic flow, parking patterns, and sidewalks were completely reinvented. Keeping local business owners in mind, traffic patterns were carefully managed as the street was rebuilt so that access could be maintained to each shop along Center Street. Financed with federal funding, The Wooten Company and Allison Platt & Associates' extensive experience in coordinating the input and reviews of various entities when projects are financed by outside sources was imperative to the smooth completion of the project.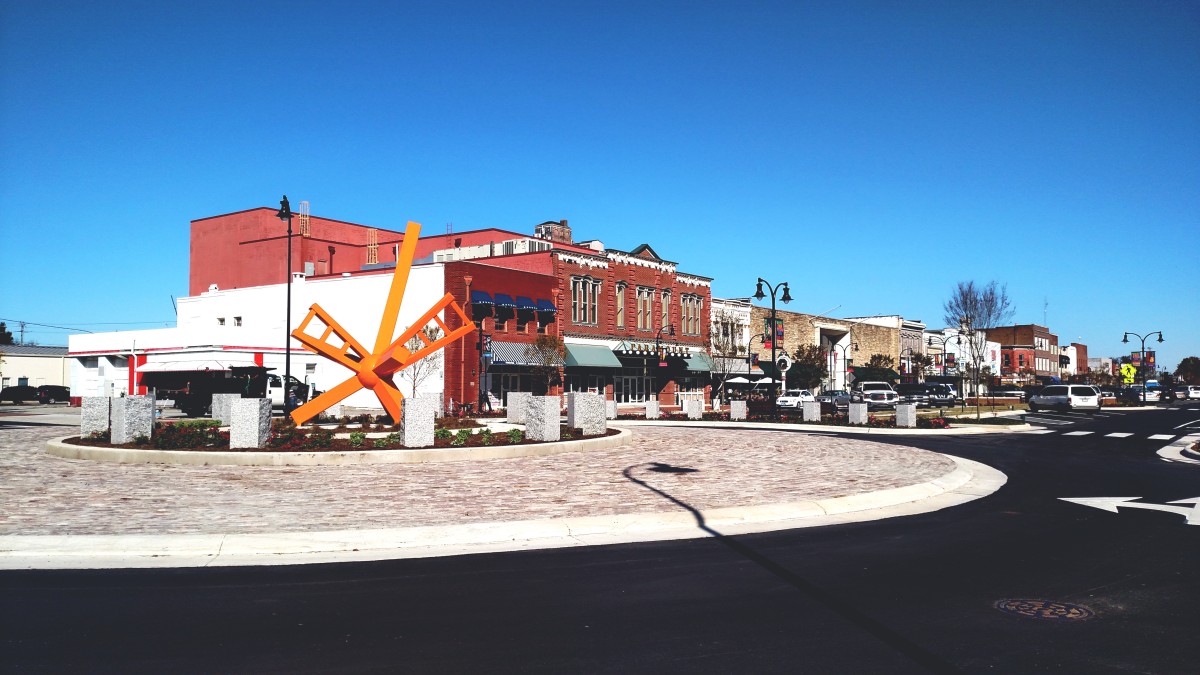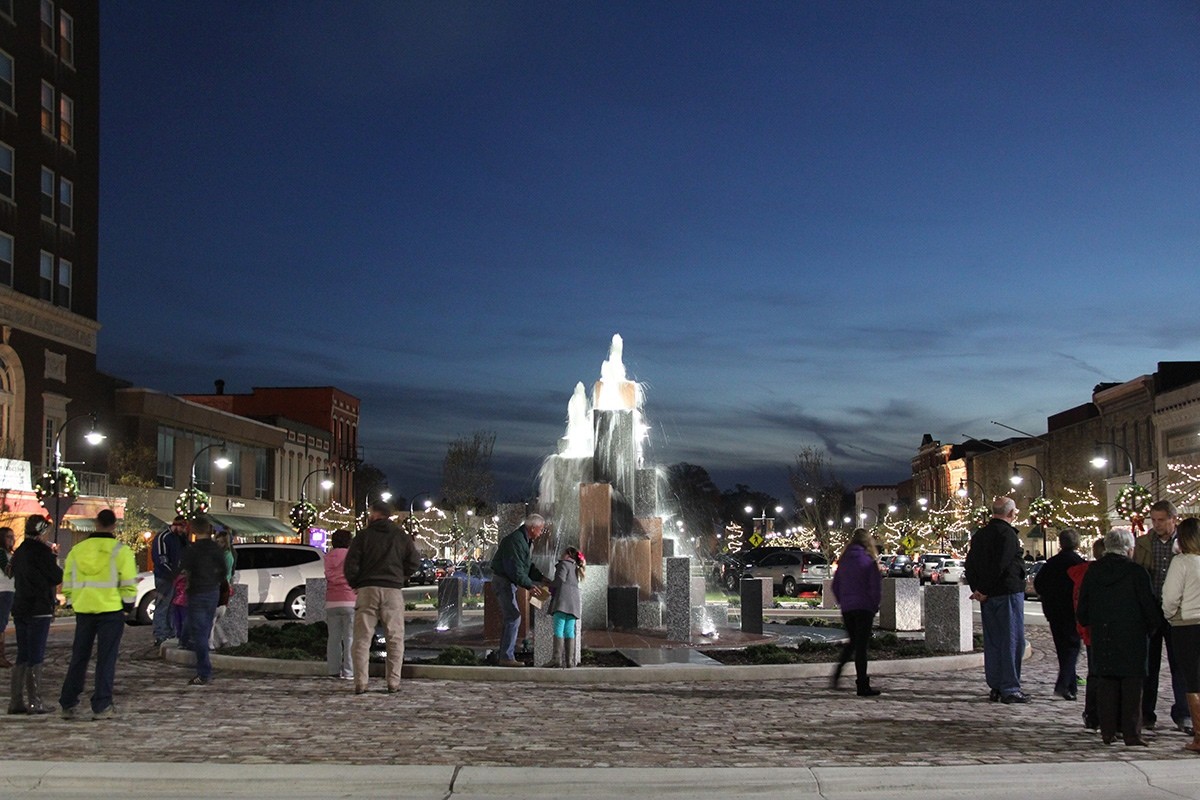 Phase III, completed in 2020, saw the creation of the HUB, a multi-modal transportation center that is also a multi-functional public space. Part of the Mountain to Sea Trail, it invites people to travel by bus, on a bicycle or on foot as well as enjoy everyday life and assemble for special events. Visible highlights include a covered stage with screened rear panels for visibility, interweaving curved walkways, open spaces defined by aesthetic flourishes, and temperature-controlled restroom access.

Wooten served as prime consultant for the Downtown Goldsboro Development Corporation (DGDC). As a design-build project, Wooten design engineers collaborated from day one with landscape architect Allison Platt, HH Architects, and TA Loving construction managers.
Wooten's expertise created a blueprint for a public space that welcomes our citizens, supports our small businesses, and honors our community. The public attention it has garnered is a huge plus for the visibility of the Goldsboro HUB as a destination, whether it be for an afternoon stroll or an evening of entertainment.


—

Erin Fonseca,

Downtown Goldsboro Development Corporation
In addition to new water and sewer lines, upgrading more than 3,000 linear feet of stormwater infrastructure throughout the streetscape corridor improved drainage significantly, enhancing motorist and pedestrian safety. Updated materials reduce leakage and nitrogen runoff into the Neuse River basin.
The $6.1 million project earned $5 million in federal funding due to its economic development potential and evidenced need. Goldsboro is the county seat of Wayne County, where one in four residents lives in poverty. The nearby Seymour Johnson Airforce Base has an estimated annual economic impact to the region in excess of $547 million.

Winner of a 2015 NC Main Street Award of Merit for Best Outdoor Public Space Improvement
Winner of a 2015 NC American Planning Association Great Main Street in the Making Award
Winner of a 2018 American Council of Engineering Companies NC Engineering Excellence Honors Award