In 1982 it became a magnet school and five years ago it adopted the theme of entrepreneurial design. The Wake County Public School System commissioned Clark Nexsen architects for a start-from-scratch renovation of the building and grounds to coincide with this new thematic focus. In partnership, Wooten designed the fire protection, mechanical, electrical, and plumbing systems.
The project was driven with the goal to make the school more intuitive to navigate and upgrade facility security and meeting spaces to accommodate modern needs. In alignment with emphasis on innovation and design, students see selectively exposed building systems that bring to life how humans can shape their environment through architecture and engineering.
Scientifically located glazing components illuminate the interior in an energy-efficient building envelope. Responsive LED lighting and HVAC systems adapt to occupancy, saving natural and financial resources.
These best practices not only demonstrate to the community, staff and students that our facilities are striving to be good stewards of our environment and reduce utility costs, but also can provide teachable opportunities to students and others regarding good fiscal responsibility.


—

Douglas Congdon,

Wake County Public Schools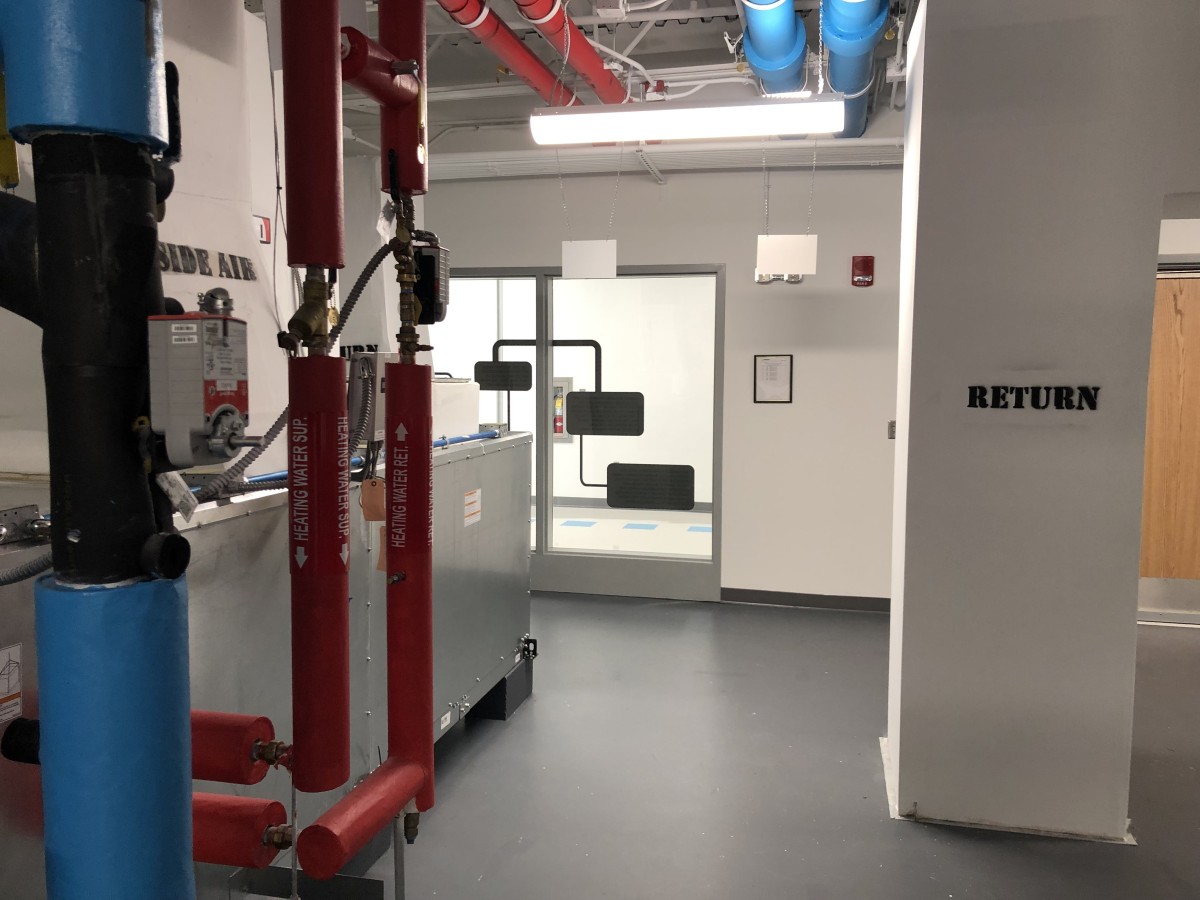 ADDITIONAL PROJECT HIGHLIGHTS

- High-efficiency fan and pump motors with variable speed drives
- Smaller fans equipped with energy-saving direct drive motors
- Sustainability-geared faucets and flush valves on all plumbing fixtures
- Building pressurization optimized through HVAC control system
- Wet sprinkler fire protection system installed throughout the building
"We always appreciate the opportunity to team with firms like Clark Nexsen to deliver enduring value for the community. We look forward to seeing what the young minds at Conn Magnet go on to accomplish to make the world a better place for generations to come."


—

Larry Murphy,

Wooten Project Lead
Including this project, Wooten has been the engineering firm of record for 43 new schools in Wake County over the last 25 years. Those construction projects total more than $800 million.