Development
We collaborate with local leaders, adopt their vision, and transform it for healthy, vibrant communities and economic promise.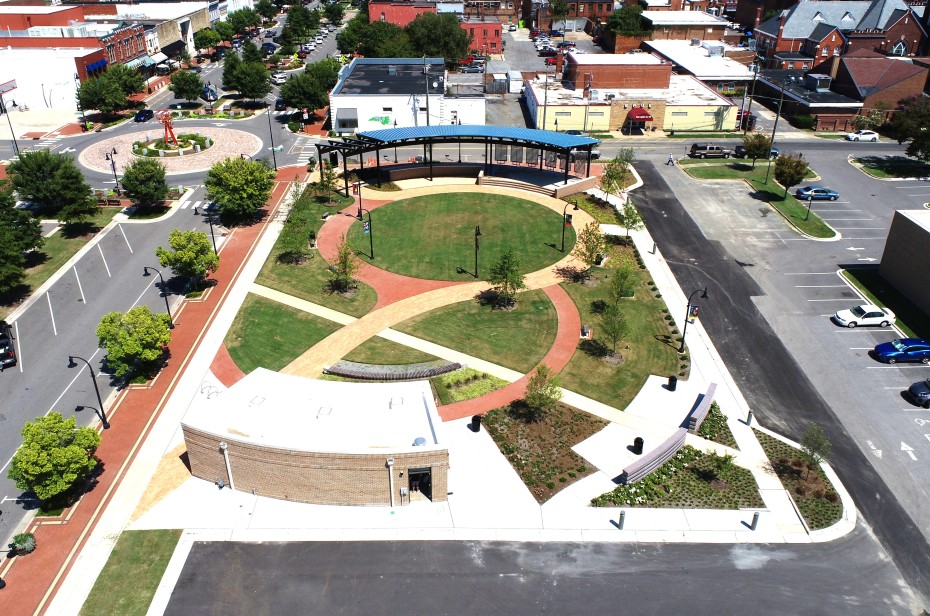 Locations are fixed, but the ways people live and work in them are always evolving.
Whether your goal is to develop unused land, assess the condition of what already exists, or inject new life into spaces and infrastructure built long ago, our development services has the experience and imagination to make it happen.
The saying goes that things are built from the ground up. Our geomatics team determines what's on the surface — and also what's beneath it. Our engineers take stock of what's there and the optimal way to get to the finish line. And our construction administrators see to it that everything is delivered as designed.
"Wooten's expertise created a blueprint for a public space that welcomes our citizens, supports our small businesses, and honors our community. The public attention it has garnered is a huge plus for the visibility of the Goldsboro HUB as a destination, whether it be for an afternoon stroll or an evening of entertainment."
— Erin Fonseca, Downtown Goldsboro Development Corporation