Leadership
Constructing a sustainable future takes an experienced team of capable people working together to promote thriving communities.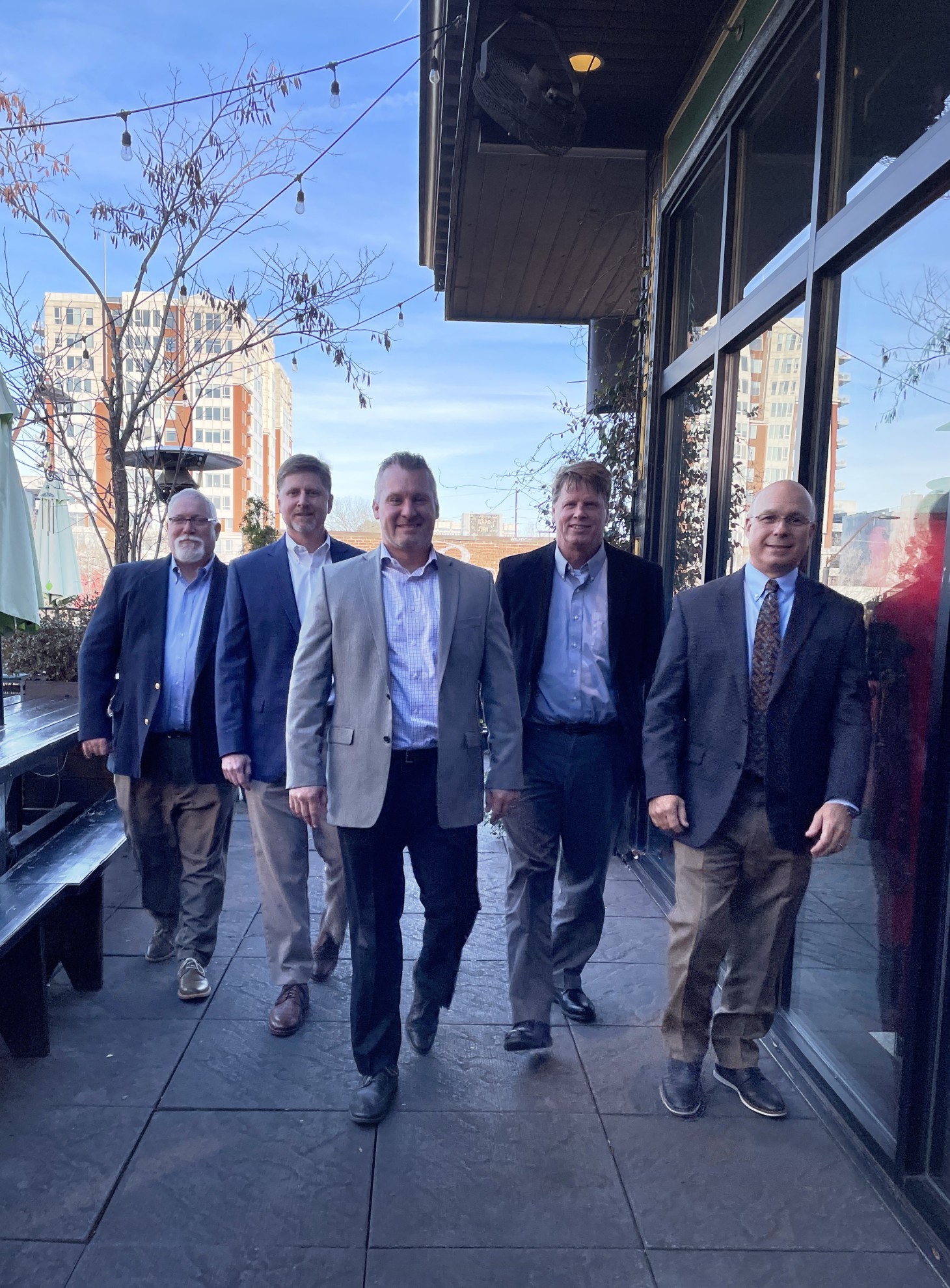 GUIDED BY INNOVATION
Our leaders inspire us to keep thinking — and designing — outside the box.
At Wooten, our leadership team creates the blueprint for how to leverage our strengths, expand our capabilities, and to move forward collectively as a company. Their priority on character, relationships and solutions keeps us focused on the actions that make a real difference for our people and our clients.
Because of our leaders' periscopic awareness of the pertinent issues that are present both inside and outside our industry, we are able to better understand our clients' wants and needs — and develop environments that meet the moment but are flexible enough to evolve as time goes by.
And while our design teams are able to react and adapt to the challenges of today, our Board of Directors are guided by a strategy for growth. The Board's focus on the technological and financial resources that could benefit our clients moving forward keep our firm competitively positioned, fiscally sound and appropriately staffed to deliver project excellence over the long term.
leadership
Senior Leadership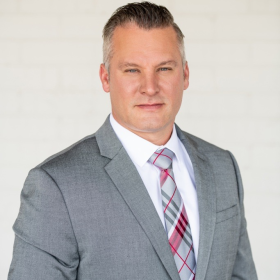 Gary Hartong, PE
President
Starting with Wooten as an intern, Gary ascended through the firm's ranks over two decades. He now forges a new era of service and growth across the Carolinas and beyond. Gary is a staunch advocate for infrastructure at every level and serves as Vice Chair for ACEC National. As a teenager Gary learned from his grandfather about contemporary water disasters and – wanting to guard against them – decided to pursue an Environmental Engineering degree. After earning one from N.C. State, he continued there to complete his Master of Civil Engineering. Gary is interested in water on the weekends too, enjoying sports and activities in the river, on the lake, or at the beach. He lives in Wake Forest with his wife, Jess. They have four daughters and two dogs, Remi and Cash.
LISTENS TO LEADERSHIP PODCASTS
Enjoys suspense or action thrillers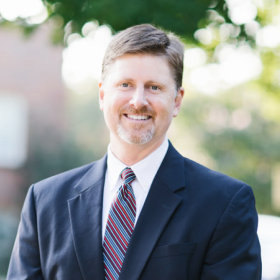 Brian Johnson, PE
Vice President • Director of Engineering Services
Brian has his finger on the pulse of every engineering project and valued client relationship across Wooten's six offices. He was always drawn to science and math and has applied those principles over 25+ years to improve public welfare on a large scale. As a lifelong resident of the Raleigh area, Brian did not have to travel far to complete undergraduate and master's programs in civil engineering at N.C. State. During those college days he met and then married his wife. Today they are proud parents of two children and have a small dog with a big personality. The Johnsons are active in their church and relish leisure time at the lake or the beach. Although he watches more than he plays these days, Brian loves golf as well as hunting and saltwater fishing.
Listens to all kinds of music — especially blues
Likes crime novels and history documentaries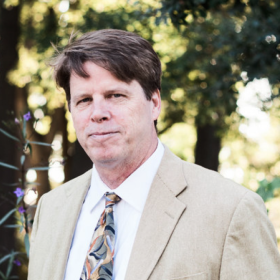 Bob Egan, PE
Vice President • Building Systems Lead
Always ready to tackle a challenging project with a satisfying solution, Bob leads Wooten's Building Systems Group. The team designs eco-optimized systems for education, government, and industrial facilities as well as the private sector. Born in Tulsa, Oklahoma, Bob earned a BS in Architectural Engineering from the University of Kansas. Nearly all his 36+ year career has taken shape across the Carolinas, devoted to meeting clients' expectations on schedule. Bob is a proud father of two sons.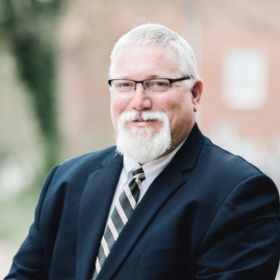 Charlie Davis, PE
Director of Marketing & Business Development
After 25+ years of guiding Wooten's Environmental Practice team, Charlie now leads the firm's marketing and business development program. By age 13 he already knew he wanted to be an engineer. So when his answers to a career interest test at school didn't point to the profession, he reconfigured his responses to yield the desired result and the rest is history. He gained both a BS and Master of Civil Engineering at N.C. State. When he isn't reviewing proposals and plans or meeting with clients, Charlie is active in church and volunteers with Civitan, an organization that serves children with developmental disabilities. Charlie and Kimberly, his wife of 27 years, have two children. They love taking their Boykin Spaniel named Jett to Lake Gaston for fishing and relaxing on the boat.
Likes country music, hard rock, and a touch of bluegrass
Will watch Dances with Wolves or Braveheart anytime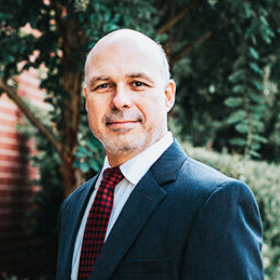 Don Gantt, PE
Construction Services Lead
Born in Raleigh, Don grew up in Charlotte before returning to the capital city to study and receive a BS in Civil Engineering at N.C. State. Working at a precast concrete plant during college guided his interest toward a focus on construction. Now with 24+ years in the engineering industry, Don heads a team that sees designs through to successful completion for Wooten clients. As a Scoutmaster of 18+ years, Don enjoys the outdoors backpacking, fishing at the coast, and working with his hands. Don and Lisa, his wife of 28 years, have two sons. One is a project manager with McKinley Building Corporation in Wilmington and the other is a graphic design major at East Carolina University.
Cheers for the Seattle Seahawks
Plans to restore a '66 Ford Mustang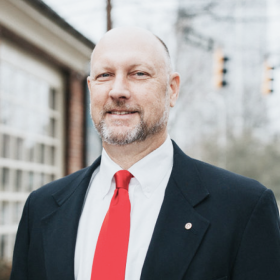 John Grey, PE
Western Division Lead
Raised just south of the Triad in Asheboro, John is Wooten's Western Division Lead and heads the Winston-Salem regional office team. In middle school he was fascinated by construction and decided to study civil engineering, earning a BS in the field from N.C. State. He brings 34+ years of experience, more than 20 of them with Wooten, to clients in central and western North Carolina. John is enthusiastic about ensuring communities have the resources they need to maintain essential utilities and a high quality of life. He is engaged in civic activity as well as active in church. John and his wife of 35 years raised a daughter and son and are proud to have a grandson – and two granddogs. After work, he loves to play tennis, appreciates a good bourbon, and squeezes in a few holes of golf when possible.
Fond of superhero films, seeing good prevail
Enjoys listening to Christian Fiction novels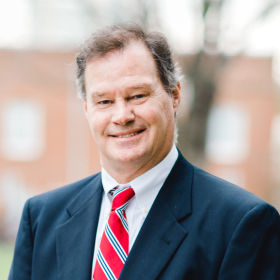 Lester Lowe, PE
Central Division Lead
A true native of the Carolinas, Lester was born in the small town of Ahoskie, North Carolina and once lived in the historic district of Charleston, South Carolina. He was always intrigued seeing the built environment take shape and grew up certain he wanted to work in a related field one day. So he earned his BS in Civil Engineering from N.C. State and further sharpened his acumen with an MBA from East Carolina University. As Central Division Lead, Lester's 35+ years of experience are in service to clients in the greater Triangle area and communities north and south of the metro. He also serves as a board member of Preservation North Carolina. Lester has an adult son, plays tennis and golf occasionally, and sets a course for the coast any chance he gets.
Enjoys local concerts and home improvement projects
Pulls for the Pack at football and basketball games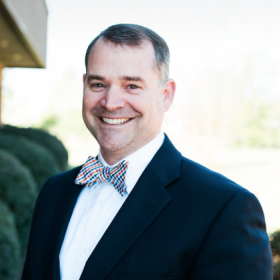 Derrick Smith, PE
Eastern Division Lead
Being part of a military family, Derrick's journey started in Rhode Island and took him to many other states before settling in North Carolina. Along the way a guidance counselor observed that Derrick's love of math could be a solid match for engineering. He earned a BS in Civil Engineering from the University of Massachusetts Amherst. Now 25+ years into his career, he guides community infrastructure development as Wooten's Eastern Division Lead. Derrick is the father of a teenage son, and their household is home to a cat and two German Shepherds. His experience as an end user of ADA design features has informed his perspective as an engineer.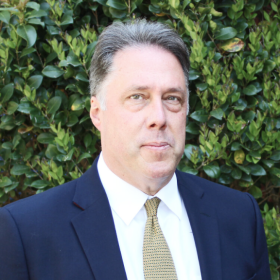 Walter Gross, PE
Wilmington Engineering Manager
As an imaginative kid growing up in New York City, Walter was awed by the metro's towering skyscrapers and bridges. Inspired by these surroundings, he earned a BS in Civil Engineering from Manhattan College. Since joining Wooten in 2021, he has put his exceptional track record of 37+ years managing infrastructure projects to work in the greater Wilmington area and surrounding coastal region. Walter and Eileen, his wife of 33 years, raised two children. The couple shares their home with a Cairn Terrier named Scout and a Yorkshire Terrier named Oliver.
Takes to the court to play doubles pickleball
Enjoys playing classic riffs on his Les Paul guitar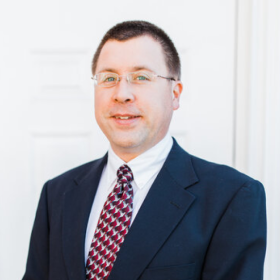 Slade Harvin, PE
Hickory Engineering Manager
As a native North Carolinian, Slade leads Wooten's Hickory-based engineering team with a commitment to assist communities situated primarily in the western region of the state. After graduating from Wake Forest University with a Biology degree, Slade went on to earn BS and master's degrees in civil engineering at N.C. State. Today he brings 18+ years of experience and local partnership to Wooten's clients. Married with two daughters, Slade is active in his church, enjoys finding and trading for minerals to add to his extensive collection, and is an avid hunter and fisher.
Has Several Family Pets — two dogs and a bunny
Built a mouse trap out of Legos that caught a mouse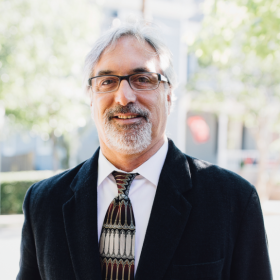 Tim Ingold, PLS, CFS
Geomatics Lead
In a survey career spanning more than four decades, it would be challenging to estimate how many geographic features Tim has quantified. As head of Geomatics, orchestrating and mapping precise computations is exactly what his team does for Wooten's clients. A Triad area native, early life and work experience motivated Tim to study surveying at Guilford Technical Community College. Ever since he has found it rewarding to explore innovative ways to measure, map, and engineer the world. Outside of work Tim is an ardent reader – a Mark Twain fan – and enjoys saltwater fishing. Over the years he has relished watching sports, especially his kids' play, including coaching indoor soccer. He is a proud parent of three sons: One lives in China, another is in medical school, and the youngest is a straight-A student.
Balances reading non-fiction and classic fiction
Likes an array of music from Cosmic American to Afrobeat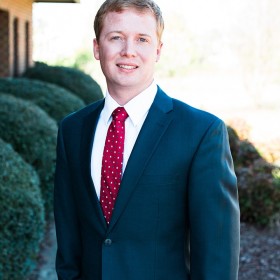 Will Larsen, PE
Greenville Engineering Manager
Born in Rockingham and holding both a BS and Master of Civil Engineering from N.C. State, Will heads Wooten's Greenville Regional Office. His father's technical perspective in architecture and Will's experience in the Boy Scouts of America guided him towards a specific focus on water resources engineering. Having grown up in a small town, he is focused on promoting growth and prosperity while protecting the environment. Will and his high school sweetheart Heather are happily married with two kids. Through their church they are active in community events. In terms of hobbies, you might find Will woodworking or playing golf – skills he learned from his father and grandfather, respectively.
Big on the James Bond and Indiana Jones franchises
A well-travelled choral handbells enthusiast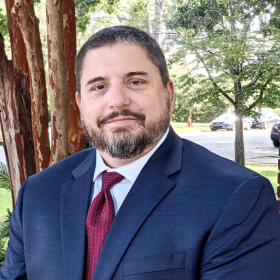 John Stephens, PE
Columbia Engineering Manager
With lifelong ties to South Carolina, John heads Wooten's regional office in the Palmetto State capital. He first gained an associate degree in Architectural Engineering Technology from Midlands Technical College before going on to earn a BS in Civil Engineering from the University of South Carolina. John joined Wooten in 2021 after the firm acquired the company he founded, Crescent Engineering, LLC. He brings 20+ years of industry knowledge to serve clients in Columbia and beyond and finds it rewarding to see the finished product of teamwork. John enjoys spending time with his wife, Melissa, and their two sons. You can also find him fishing, hunting, and playing sports with friends.
Married his high school sweetheart
Has broad taste in music and movies
"We revel in every opportunity to partner with local leadership and their teams. They take pride in their communities. And Wooten's promise is to design and deliver infrastructure that promotes a high quality of life for their residents for generations to come."
— Gary Hartong, Wooten President