When floodwaters from Hurricane Matthew came within 6" of breaching the berm at the Contentnea Metropolitan Sewerage District's (CMSD) Wastewater Treatment Plant (WWTP) in 2016, district leaders began investigating a solution to better-protect the facility.

CMSD contracted with Wooten engineers to elevate the existing berm by 3' to mitigate future threats of flooding from storms. Within the plant's heightened perimeter, the plans also expanded existing stormwater conveyance systems to remove excess rainfall that would otherwise accumulate and cause problems. When combined with a concurrently running project to relocate the Highway 11 pump station to higher ground, the District is now better prepared to withstand impacts of future storms.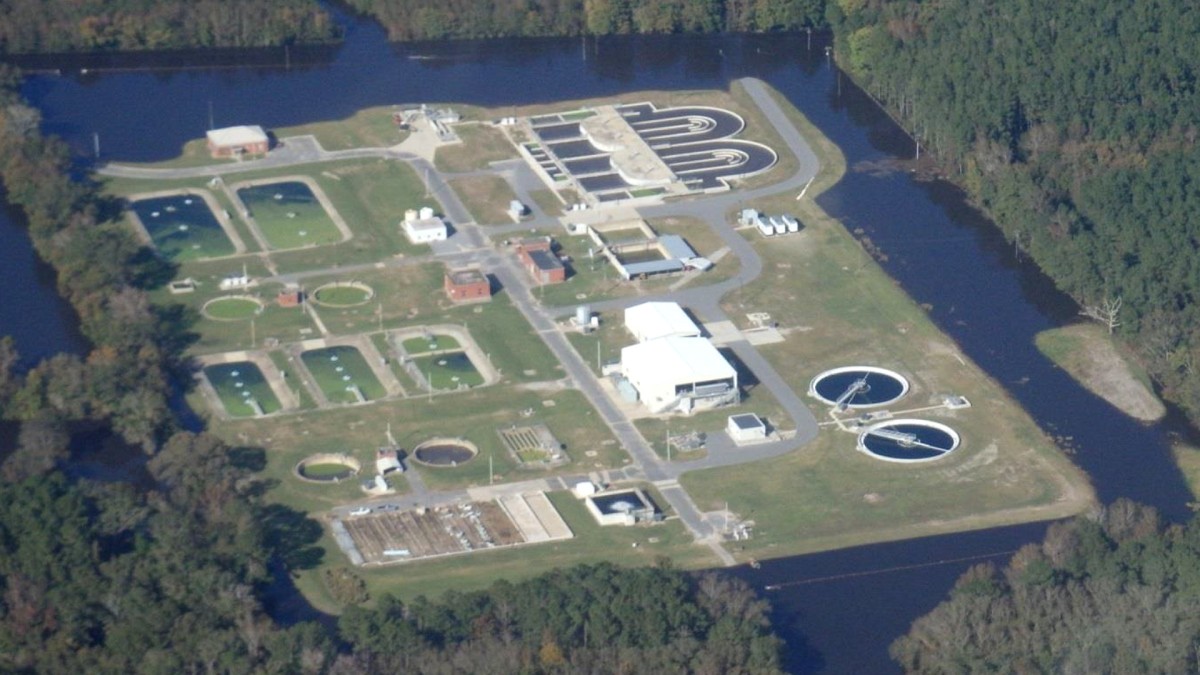 Hurricane Matthew deluged Eastern North Carolina with floodwater in 2016. It nearly breached the original berm built in 1976 at the CMSD Wastewater Treatment Plant.
I have worked with The Wooten Company on many projects over my 22-plus year career. My satisfaction with the performance and expertise at Wooten is evident as the CMSD has invested over $40 million in these capital projects to protect our customers and the environment.


—

Chuck Smithwick, District Manager,

CMSD
CMSD serves its member towns of Winterville, Ayden and Grifton in Pitt and Lenoir counties. Continuity of treatment plant service is crucial to the residents and enterprises there, as well as the area's ability to capitalize on economic development opportunities.
Wooten's partnership with CMSD dates back more than 50 years. We are pleased to work with The District on another successful project to promote public health for the communities served.


—

Will Larsen, Greenville Engineering Manager,

The Wooten Company